Amanda
This is Amanda, a 29 years old massage therapist. Her husband works 7 days a week, while she takes care of their young child and their dog Lola. I met her when she was mowing the lawn. She was willing to pose for me after she had a few minutes to freshen herself up.
Don
Don, 64 years old, administrator at a Behaviour Health Clinic. He had his arm in a sling for a few months, because he got injured in an accident. Today was the first time he could use both of his arms normally again.
David and his dog Perdida. During the week he works as a constructor. I asked him to pose for a while. I liked his appearance with his hat and his sweet dog. The location was perfect, the car, the church and his hat.....all in the same color. (Cerrillos, New Mexico, US)
George
George is the proud man in front of his house in Somerville. This friendly man is originally from Portugal, but has been living in the US already for 54 years. No Portugese flag, this would make things a bit complicated. He apologized for the state his garden was in. For me actually it looked quite allright. Doing the maintenance at the Boston University for already more than 30 years. Still having another 5 years to go, he wishes this would be much shorter!
Moses
When I just arrived at my destination in Somerville area of Boston, I met Moses a 41 years old programmer. This young man told me he bought his house a few weeks ago. Because I was just coming back from the country side, with the big houses and their huge gardens, I was impressed by the way he was taking care of his tiny little garden.
Alan
This is Alan, 84 years, a former mechanical engineer. He has been retired for a long time now, because of knee problems. He lives with his son and helps him fix any problems with his motor bike.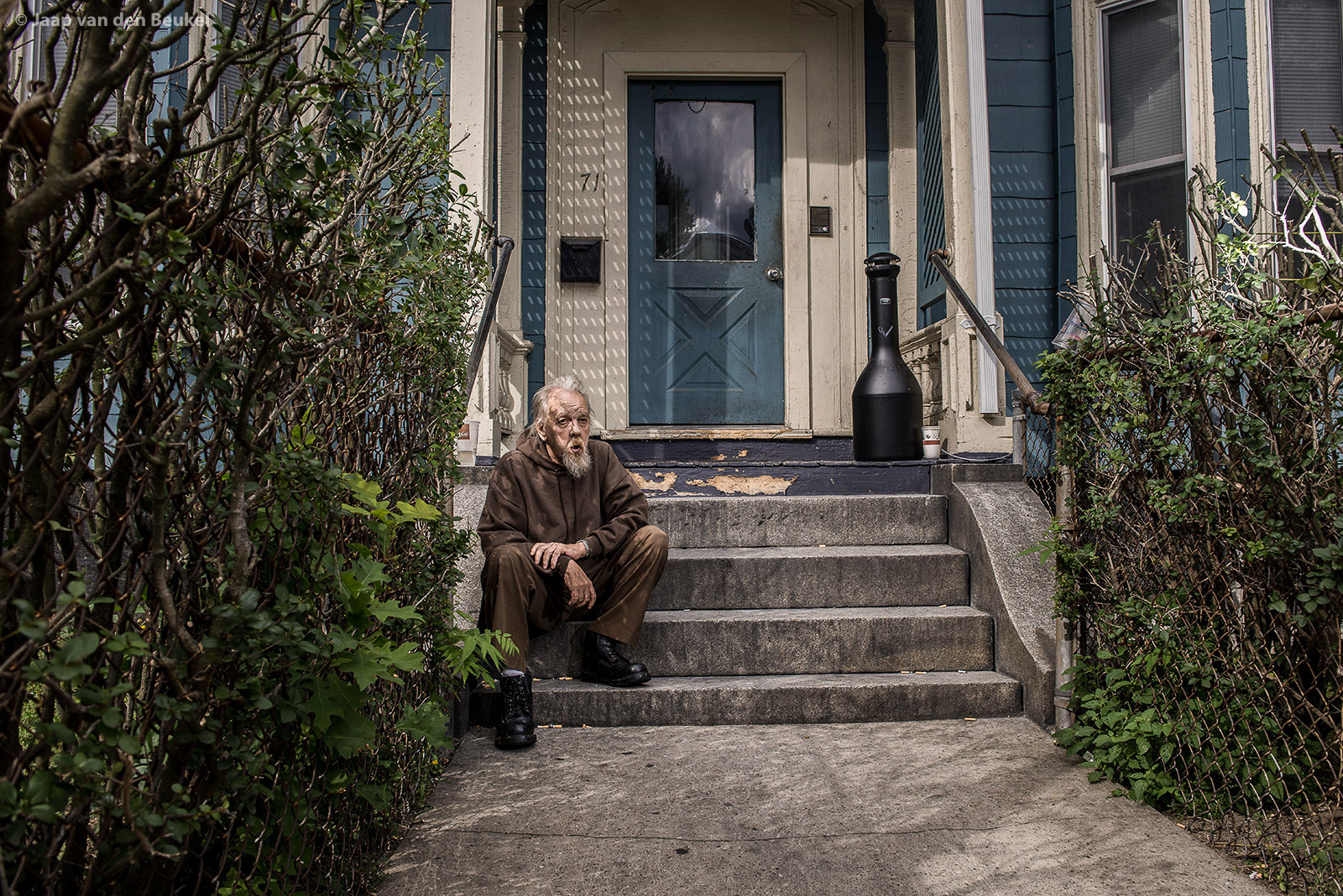 William
William, 64 years old, worked in a bakery when he was still young. Because of mental problems he was not able to work anymore. His favourite place to stay is in front of his house, "cause where else can I go?"