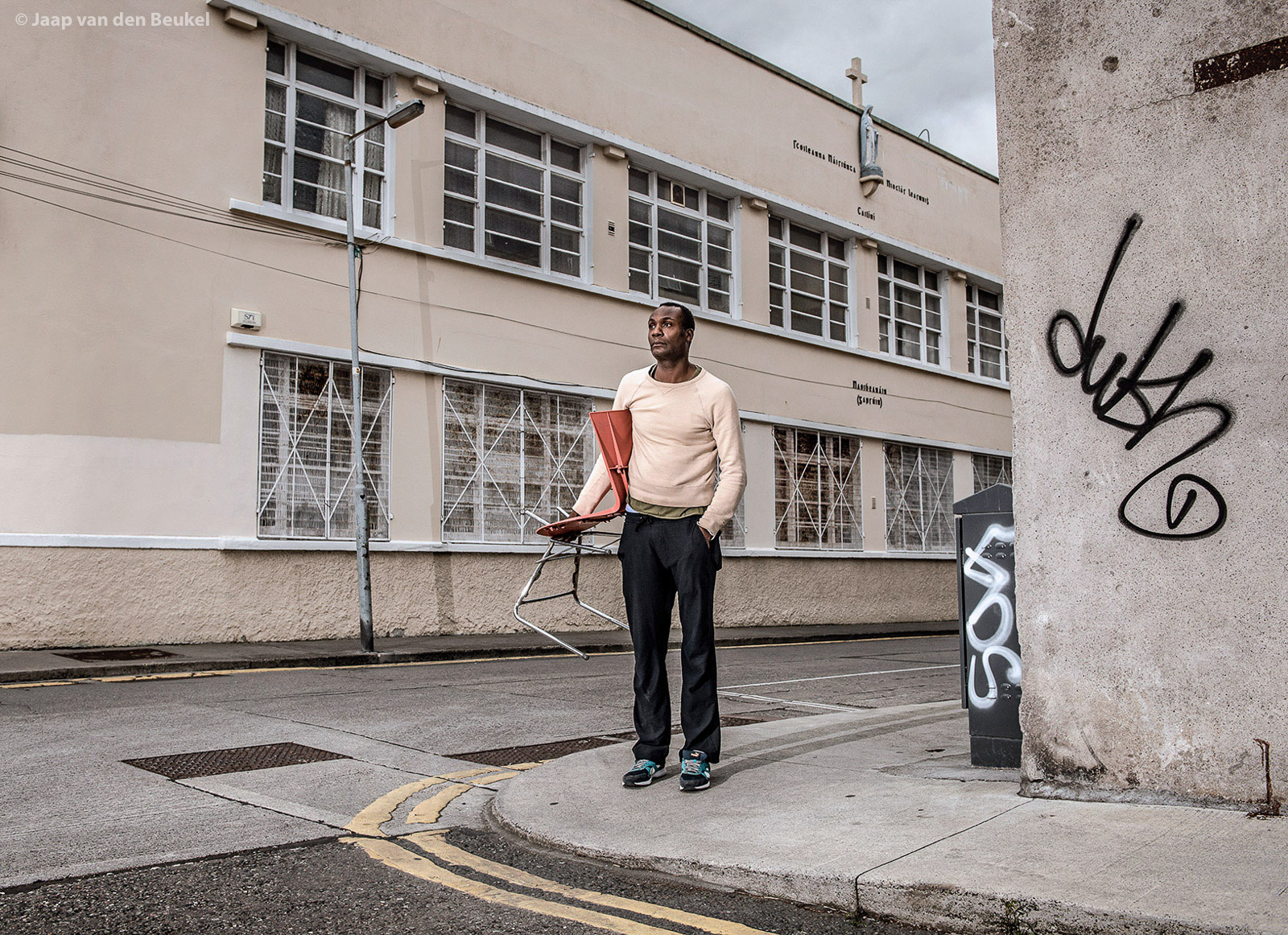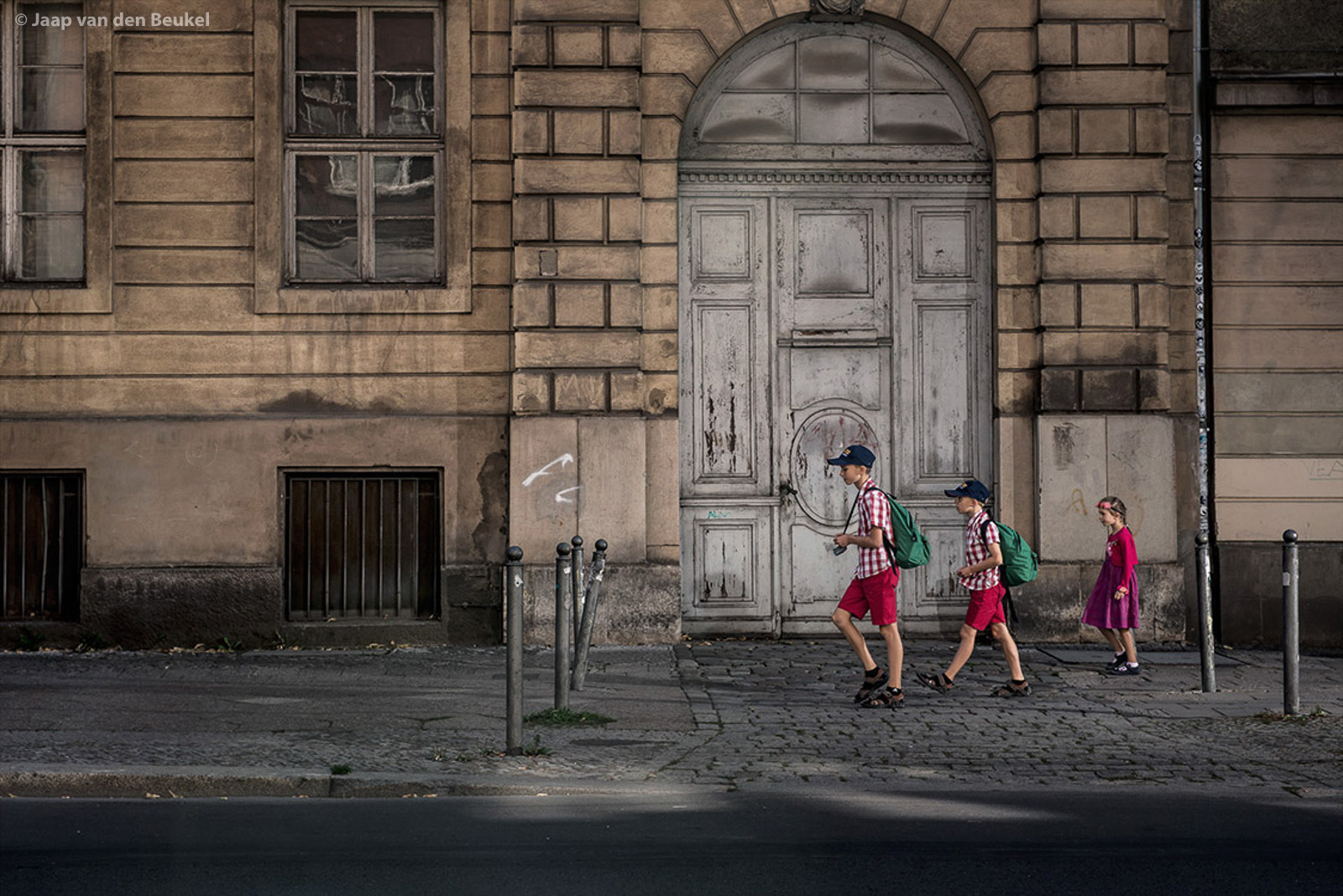 CITY-ME
Deze serie is een zoektocht naar verstilde, industriële stadsgezichten waar het individu opgaat in, of juist contrasteert met de grafische achtergrond. De beelden zijn een combinatie van reportage en geënsceneerde fotografie. De enigszins surrealistische omgevingen zijn van tevoren gekozen en zorgvuldig uitgekaderd. Ze zijn voor het beeld even belangrijk als de gefotografeerde personen zelf. Onbekende passanten lopen nietsvermoedend door dit straatdecor, wanneer nodig verlicht met aan een lantaarnpaal gemonteerde flitslamp. Er is geen ruis van straatleven of verkeer. De straten zijn verlaten. In werkelijkheid was er wel degelijk verkeer of liepen er andere mensen door het beeld. Het vroeg soms veel geduld om één persoon tegen de achtergrond te kunnen isoleren. Op andere plekken was juist nergens iemand te bekennen en duurde het eindeloos voordat er eindelijk iets in mijn zelf gecreëerde 'frame' gebeurde. Soms vroeg ik iemand om even model te staan zoals Alistan met zijn stoel in zijn hand.
This series of images is a search of frozen, industrial cityscapes where the individual blends in or contrasts with the graphic background. The images are a combination of reportage and staged photography. The slightly surrealistic locations have been chosen in advance and carefully framed. They are as important for the image as the photographed people themselves. Unknown passers-by walk through this street decor unsuspectingly, whenever lit out by a flashlight mounted to a streetlight.
There is no noise of street life or traffic. The streets are abandoned. In reality, there was traffic, or people walking through the picture. It sometimes took a lot of patience to isolate one person against the backdrop. At other locations, on the other hand, it sometimes took ages before something happened in my staged 'frame'. Sometimes I would ask someone to model for me, like Alistan holding his chair.